Quality beauty treatments to make you feel good inside and outside.
FANTAISIE NOAH
OUR EXPRESS TREATMENTS

Express hand care

This express hand treatment includes a scrub of the hands, the beauty of the nail as well as the application of a varnish.
$45

Express foot care

The express foot care includes exfoliation of the feet, sanding of calluses, beauty of the nail followed by an application of varnish.

$65

Paraffin for hands or feet

This wrap is ideal when your hands or feet are very dry, rough, and very close to chapping. Paraffin also applies to people who have arthritis, osteoarthritis or rheumatism. You have the option of receiving this treatment with or without a massage.
With massage: $39

$25
OUR NOAH CARE

Hand care Noah

The Noah hand treatment includes a hand scrub, the beauty of the nail, followed by a massage, a paraffin care and finally an application of varnish.
$70

Foot care Noah

The Noah Foot Treatment includes foot soaking, foot scrub up to the knee, callus sanding, nail beauty, foot and leg massage, a paraffin care and nail polish.

$85

Regular Varnish

$28

UV Varnish

$38
OUR BEAUTY DUOS
HANDS AND FEET
Beauty Hands and Feet Express

Soaking, filing, cuticles, and 1 choice between massage, paraffin and varnish.
$95
Beauty Hands and Feet Noah

Soaking, filing, cuticles, exfoliation, sandblasting of calluses, massage, paraffin and varnish.
$128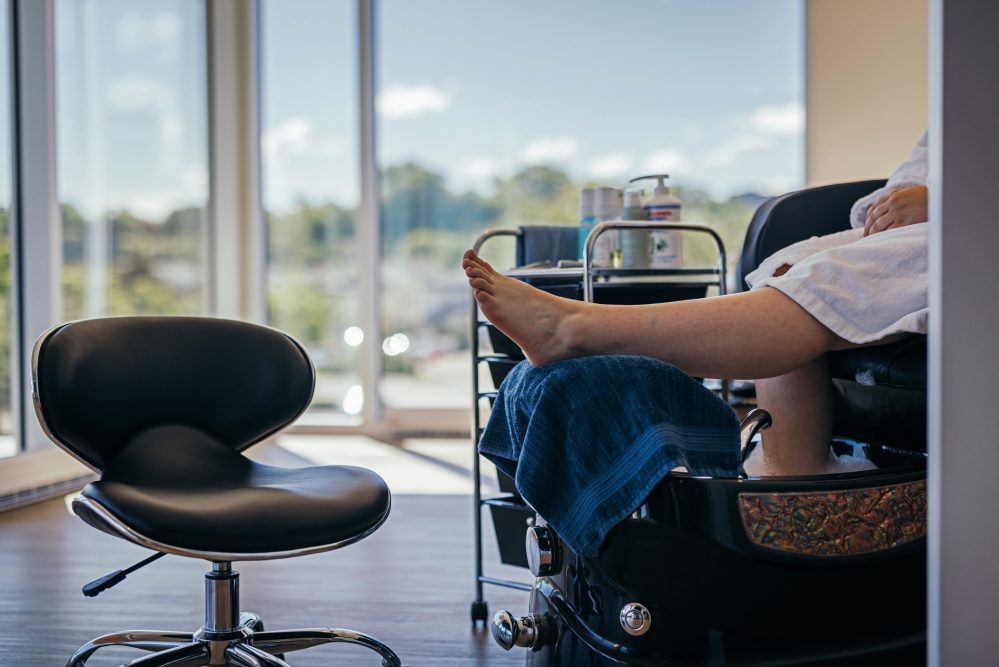 Student Facial Skin Care
This treatment is ideal for people who want a good deep cleansing. It includes a facial cleanser, toner, exfoliator and mask suitable for your skin type.

$48

Duration: 45 minutes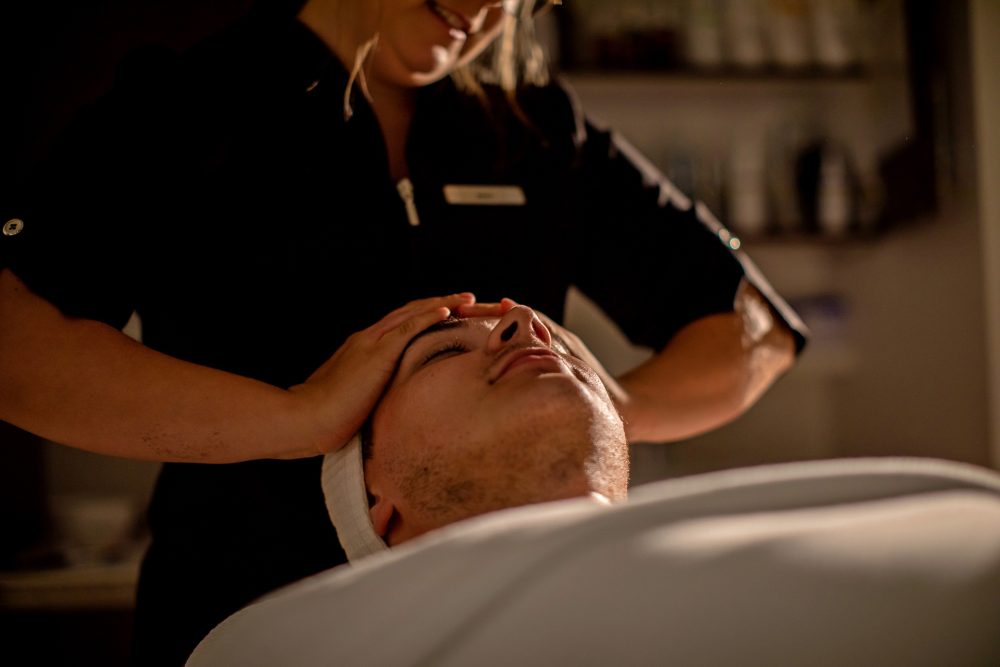 PAYOT FACIAL CARE
Treat yourself to a facial treatment from the Payot range, more than a skincare brand!
A skincare specialist, Payot wants to provide products to boost self-confidence, help people feel beautiful, and good about themselves.
FACIAL TREATMENTS
DURATION
PRICES

Éclat essentiel

A true concentrate of energy for the skin
Smooth and stimulate the skin
Instant healthy glow effect

60 min
98 $

Pureté essentielle

Facilitate the opening of pores thanks to the self-heating effect
Deeply unclog the skin
Eliminate impurities and toxins

75 min
98 $

Liss absolu

Renovate the skin to exfoliate evenly
Smooth lines and wrinkles
Refine skin texture

90 min
134 $
FACIAL TREATMENTS
DURATION
PRICES

Hydratation essentielle

Hydrate and plump the skin.
Smooth then offer a silky and soft touch.

90 min
128 $

Douceur essentielle

Soothe and comfort the skin
Calm feelings of discomfort
Restore comfort and flexibility

75 min
98 $
PURIFYING BACK CARE
This back treatment begins with a body scrub to stimulate circulation. Following the massage, the newly revealed skin, thanks to the extraction, is then wrapped in a mud mask, rich in minerals. Following this treatment, your skin will be hydrated, firmed, detoxified and revitalized.
$75
Absolu Peel
The Absolu Peel treatment:
- Promotes cell renewal
- Promotes the production of collagen and elastin
- Helps eliminate dead skin cells and reduce acne and wrinkles
- Helps reduce the appearance of dark spots
$ 75

Option : 5 treatments : $300 (10 days interval between each treatment)
Duration : 30 minutes

Contraindications for use:
-Skin cancer
HAIR REMOVAL
| Warm wax (for her) | |
| --- | --- |
| Bikini (groin) | $12 |
| Groin, pubis | $16 |
| Armpits | $12 |
| Half legs (knees included) | $20 |
| Thighs | $23 |
| Back of thighs | $12 |
| Back of thighs, inside | $20 |
| Half-legs and thighs | $40 |
| Half-legs, thighs, bikini (groin) | $50 |
| Half-legs, thighs, bikini (groin), armpits | $60 |
| Half-legs, bikini (groin), armpits | $49 |
| Half-arms (forearm) | $16 |
| Full arms, fingers | $22 |
| Lower back, neck or navel line | $8 |
| Tweezers | Price to be determined by body region |
| WARM WAX (FOR HIM) | |
| --- | --- |
| Back (including neck) | $30 |
| Half-back or half-chest | $22 |
| Back, shoulders (including half arms) | $60 |
| Chest | $28 |
| Underarms | $12 |
| Back & Chest | $56 |
| Shoulder & Neck | $18 |
| With tweezers | Price to be determined by body region |